The famous "Aspirin" game now available for the CE!
Posted by Xavier on 19 May 2017, 19:21 GMT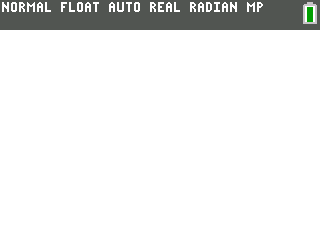 The day before yesterday, "Unicorn" uploaded AspirinCE for the TI-84 Plus CE / 83 Premium CE, a classic game present on almost all graphing calculators.
Indeed, originally released in 2003 for the TI-89 and updated a year later for compatibility with the 92+ and V200, Aspirin also got its z80 counterpart in 2005 for the 83+ / 84+, and in several versions for the more recent TI-Nspire series a few years ago.
As the animated screenshot shows, AspirinCE is a fun reaction game where your goal is to move around to get to the circles while avoiding the ever increasing number of lines moving from one end of the area to the other... It would seem relatively easy, but in fact, you may end up screaming at your calculator when it gets impossiblehard and a line finally kills your dot...
Anyway, it's quite addictive, as you may know. Have fun ;)
The game is programmed in C and requires the usual C libraries.