Two TI-Basic CE programs to start off the year
Posted by Xavier on 28 January 2019, 20:15 GMT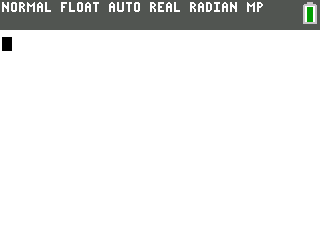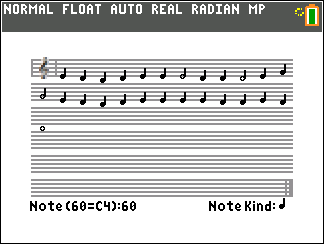 After the POTY votes and results, and the usual season's greetings, let's start off this year of hopefully exciting news items with a couple TI-Basic programs for the TI-eZ80 series :)
A year ago, Josiah Winslow, whose work already appeared here in the past few years and shall appear again, made a small text adventure game, named 8K Adventure (originally "9K Adventure"). This game genre is fairly infrequent nowadays, but it requires low resources, and of course, it can still be pretty fun. As you can see in the screenshot here, the game displays blurbs of text and takes short, English, text input, usually containing a verb, for specifying actions such as moving around, or taking objects, in order to advance the quest. In this game, the quest consists in recovering a magical namely orb belonging to Gawyn, the lord of all realms. The game is a re-creation of an old DOS game named "4K Adventure" by John Metcalf.
In a different style, TIbelius Sheet Music and MIDI Sequence Editor by Ben "calclover2514" Pryor is, you guessed it, a music editor. What sets it apart from a number of similar projects is that it's written in pure TI-Basic! It can create, edit, save and reload files... and last but not least, "compile" them for more correct playing speed, and perform playback using the TI-Innovator Hub (or compatible). The program weighs ~10 KB, plus three ~22 KB images.
In both cases, you'll want to take advantage of the README's contents, to make faster progress in the former game, and e.g. find how to change the tempo of saved files (through a trip in the calculator's OS's list editor) of the latter program. Happy gaming and composing!