Menus OS, The First BASIC Shell for the TI-84 Plus CE!
FILE INFORMATION
Ranked as 37910 on our all-time top downloads list with 101 downloads.
Ranked as 198 on our top downloads list for the past seven days with 18 downloads.

SCREEN SHOTS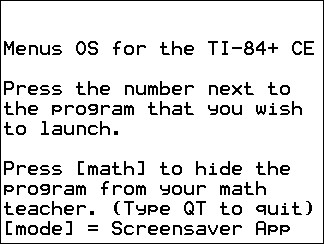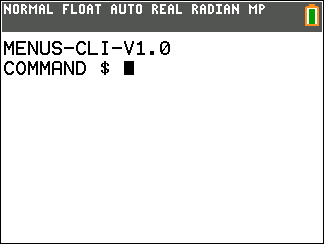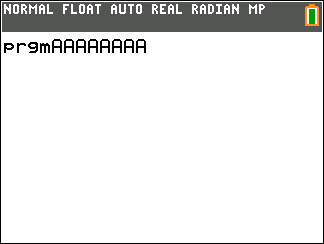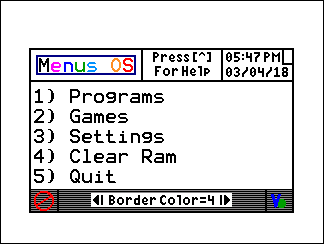 REVIEWS

There are no reviews for this file.
LEAVE FEEDBACK

Questions, comments, and problems regarding the file itself should be sent directly to the author(s) listed above.

Write a review for this file (requires a free account)

Report inappropriate or miscategorized file (requires an account; or you may email us directly)



If you have downloaded and tried this program, please rate it on the scale below


ARCHIVE CONTENTS

Archive Contents
| Name | Size |
| --- | --- |
| Menus OS/AAAAAAAA.8xp | 348 |
| Menus OS/AAAAAAAC.8xp | 353 |
| Menus OS/AAAAAAAF.8xp | 681 |
| Menus OS/ABCD1234.8xp | 459 |
| Menus OS/ARCADE.8xp | 670 |
| Menus OS/ASETDRAW.8xp | 417 |
| Menus OS/AVALANCH.8xp | 648 |
| Menus OS/BASECALC.8xp | 1325 |
| Menus OS/BATTLE.8xp | 1499 |
| Menus OS/BEEP.8xp | 382 |
| Menus OS/BLOCCACH.8xp | 1692 |
| Menus OS/BLUESCRN.8xp | 1354 |
| Menus OS/CAR.8xp | 1141 |
| Menus OS/CHASE.8xp | 780 |
| Menus OS/CHASE1P.8xp | 972 |
| Menus OS/CHASE2P.8xp | 997 |
| Menus OS/CHASECPU.8xp | 823 |
| Menus OS/CHASEMOD.8xp | 436 |
| Menus OS/CHESS.8xp | 3246 |
| Menus OS/CLEARRAM.8xp | 756 |
| Menus OS/CLI.8xp | 2235 |
| Menus OS/CLICK.8xp | 356 |
| Menus OS/COLORS.8xp | 464 |
| Menus OS/COMP.8xp | 839 |
| Menus OS/CONNECT4.8xp | 2957 |
| Menus OS/COUNTER.8xp | 1439 |
| Menus OS/DETCTHUB.8xp | 463 |
| Menus OS/DING.8xp | 1012 |
| Menus OS/DISCO.8xp | 843 |
| Menus OS/DISP.8xp | 608 |
| Menus OS/DISPLAY.8xp | 1365 |
| Menus OS/DOTSLASH.8xp | 1084 |
| Menus OS/EXAMPLE.8xp | 371 |
| Menus OS/EXTRA.8xp | 4729 |
| Menus OS/FAKEHOME.8xp | 473 |
| Menus OS/FAKEMEM.8xp | 776 |
| Menus OS/FAKEMEM1.8xp | 539 |
| Menus OS/FAKEMEM2.8xp | 678 |
| Menus OS/FAKEMEM3.8xp | 831 |
| Menus OS/FAKEMEM4.8xp | 636 |
| Menus OS/FAKEMEM5.8xp | 473 |
| Menus OS/FIXMENUS.8xp | 505 |
| Menus OS/FLAPBIRD.8xp | 1070 |
| Menus OS/FLASHLIT.8xp | 401 |
| Menus OS/FNGRSCAN.8xp | 1041 |
| Menus OS/FROGGER.8xp | 4737 |
| Menus OS/GAMES.8xp | 539 |
| Menus OS/GET.8xp | 2658 |
| Menus OS/GETNUMKY.8xp | 382 |
| Menus OS/GMTRPLY.8xp | 1321 |
| Menus OS/GMTRYCST.8xp | 435 |
| Menus OS/GMTRYDIT.8xp | 3114 |
| Menus OS/GMTRYDSH.8xp | 1309 |
| Menus OS/GMTRYLV1.8xp | 1794 |
| Menus OS/GMTRYLV2.8xp | 1794 |
| Menus OS/GMTRYLV3.8xp | 1794 |
| Menus OS/GMTRYLV4.8xp | 1794 |
| Menus OS/GMTRYLV5.8xp | 1815 |
| Menus OS/GMTRYLV6.8xp | 1832 |
| Menus OS/GMTRYLV7.8xp | 1832 |
| Menus OS/GMTRYLV8.8xp | 1832 |
| Menus OS/GMTRYSTP.8xp | 559 |
| Menus OS/GRAPH3D.8xp | 7136 |
| Menus OS/GRPHTYPE.8xp | 435 |
| Menus OS/GUESCURV.8xp | 741 |
| Menus OS/HELPTOOL.8xp | 739 |
| Menus OS/HEXCODES.8xp | 611 |
| Menus OS/HEXTTEXT.8xp | 2654 |
| Menus OS/HUB.8xp | 393 |
| Menus OS/HUBRIGHT.8xp | 372 |
| Menus OS/INKFLOOD.8xp | 2292 |
| Menus OS/INSTALER.8xp | 2675 |
| Menus OS/INTEREST.8xp | 637 |
| Menus OS/JBELLS.8xp | 936 |
| Menus OS/KODIIM.8xp | 755 |
| Menus OS/KODIM.8xp | 1453 |
| Menus OS/KODIP.8xp | 456 |
| Menus OS/KODIV.8xp | 446 |
| Menus OS/KOTI.8xp | 1477 |
| Menus OS/KOTI1.8xp | 1050 |
| Menus OS/LAVA.8xp | 1258 |
| Menus OS/LINECHRT.8xp | 1020 |
| Menus OS/LWRCASE.8xp | 351 |
| Menus OS/MAIN.8xp | 8478 |
| Menus OS/MAKEICON.8xp | 2209 |
| Menus OS/MAKERECT.8xp | 2127 |
| Menus OS/MAN.8xp | 3069 |
| Menus OS/MARY.8xp | 684 |
| Menus OS/MASTER.8xp | 2419 |
| Menus OS/MATRXENC.8xp | 2491 |
| Menus OS/MAZ2LVL1.8xp | 1263 |
| Menus OS/MAZ2LVL2.8xp | 1263 |
| Menus OS/MAZ2LVL3.8xp | 1263 |
| Menus OS/MAZ2LVL4.8xp | 1263 |
| Menus OS/MAZ2LVL5.8xp | 1263 |
| Menus OS/MAZ2LVL6.8xp | 1263 |
| Menus OS/MAZE.8xp | 1063 |
| Menus OS/MAZLVL01.8xp | 1231 |
| Menus OS/MAZLVL02.8xp | 1231 |
| Menus OS/MAZLVL03.8xp | 1231 |
| Menus OS/MAZLVL04.8xp | 1231 |
| Menus OS/MAZLVL05.8xp | 1233 |
| Menus OS/MAZLVL06.8xp | 1233 |
| Menus OS/MCBRDDSP.8xp | 866 |
| Menus OS/MCWRLDSD.8xp | 11872 |
| Menus OS/MINCRAFT.8xp | 7919 |
| Menus OS/MINES.8xp | 10200 |
| Menus OS/MINETUNE.8xp | 1361 |
| Menus OS/MINETUNH.8xp | 1535 |
| Menus OS/MINETUNL.8xp | 515 |
| Menus OS/MINETUNN.8xp | 1625 |
| Menus OS/MISCPRGM.8xp | 719 |
| Menus OS/MK.8xp | 1968 |
| Menus OS/MM.8xp | 1073 |
| Menus OS/MORSECOD.8xp | 1591 |
| Menus OS/MULTIPLR.8xp | 553 |
| Menus OS/NONSENSE.8xp | 720 |
| Menus OS/NOTHING.8xp | 378 |
| Menus OS/OTHER.8xp | 657 |
| Menus OS/PAINTI.8xp | 1617 |
| Menus OS/PASSWORD.8xp | 467 |
| Menus OS/PIANO.8xp | 1234 |
| Menus OS/PICANUM.8xp | 646 |
| Menus OS/POKEMON.8xp | 7120 |
| Menus OS/PONG.8xp | 430 |
| Menus OS/PONG1.8xp | 587 |
| Menus OS/PONG2.8xp | 4575 |
| Menus OS/PROGRAMS.8xp | 501 |
| Menus OS/PUTCHAR.8xp | 1540 |
| Menus OS/PUZZLE.8xp | 673 |
| Menus OS/PYTHAGTH.8xp | 431 |
| Menus OS/RAMTIDY.8xp | 5246 |
| Menus OS/RBOTKITN.8xp | 3622 |
| Menus OS/RDMEICON.8xp | 4691 |
| Menus OS/RDMEMKRC.8xp | 1971 |
| Menus OS/RDMETXTL.8xp | 11076 |
| Menus OS/README/README.txt | 2917 |
| Menus OS/REGEDIT.8xp | 1207 |
| Menus OS/RKPPRSCR.8xp | 714 |
| Menus OS/RM.8xp | 2758 |
| Menus OS/RMTDFILE.8xp | 1015 |
| Menus OS/Screenshots/Capture 1.png | 1322 |
| Menus OS/Screenshots/Capture 10.png | 1700 |
| Menus OS/Screenshots/Capture 2.png | 1620 |
| Menus OS/Screenshots/Capture 3.png | 1505 |
| Menus OS/Screenshots/Capture 4.png | 2881 |
| Menus OS/Screenshots/Capture 5.png | 3604 |
| Menus OS/Screenshots/Capture 6.png | 5922 |
| Menus OS/Screenshots/Capture 7.png | 6282 |
| Menus OS/Screenshots/Capture 8.png | 1718 |
| Menus OS/Screenshots/Capture 9.png | 2673 |
| Menus OS/Screenshots/SYMBOLS 1.png | 1465 |
| Menus OS/Screenshots/SYMBOLS 2.png | 3986 |
| Menus OS/SCRNSAV1.8xp | 477 |
| Menus OS/SCRNSAV2.8xp | 591 |
| Menus OS/SCRNSAV3.8xp | 567 |
| Menus OS/SCRNSAV4.8xp | 496 |
| Menus OS/SCRNSAV5.8xp | 789 |
| Menus OS/SCRNSAV6.8xp | 505 |
| Menus OS/SCRNSAV7.8xp | 499 |
| Menus OS/SCRNSAV8.8xp | 542 |
| Menus OS/SCRNSAVE.8xp | 770 |
| Menus OS/SEND.8xp | 2658 |
| Menus OS/SENDHEX.8xp | 572 |
| Menus OS/SETBRKLV.8xp | 2088 |
| Menus OS/SETCLOCK.8xp | 799 |
| Menus OS/SIMPLEAI.8xp | 1150 |
| Menus OS/SNAKE.8xp | 720 |
| Menus OS/SNDSETUP.8xp | 394 |
| Menus OS/SPACEINV.8xp | 1076 |
| Menus OS/SPACSLIN.8xp | 974 |
| Menus OS/SPHRAREA.8xp | 440 |
| Menus OS/STOPWACH.8xp | 522 |
| Menus OS/SYMBOLS.8xp | 906 |
| Menus OS/TETRIS.8xp | 4458 |
| Menus OS/TETRSPZL.8xp | 8646 |
| Menus OS/TEXTINFO.8xp | 614 |
| Menus OS/TEXTLIB.8xp | 1821 |
| Menus OS/TEXTTHEX.8xp | 2652 |
| Menus OS/THETAAPD.8xp | 83 |
| Menus OS/THETACLR.8xp | 79 |
| Menus OS/THETAFAKEMEM.8xp | 271 |
| Menus OS/THETAFASTEST.8xp | 89 |
| Menus OS/THETAFLOOD.8xp | 1875 |
| Menus OS/THETAINVERT.8xp | 97 |
| Menus OS/THETALWRCASE.8xp | 87 |
| Menus OS/THETAOFF.8xp | 83 |
| Menus OS/THETAUNCRSR.8xp | 83 |
| Menus OS/THETAXAPD.8xp | 83 |
| Menus OS/TI2048.8xp | 1667 |
| Menus OS/TICTACTO.8xp | 1219 |
| Menus OS/TXTLBHLP.8xp | 487 |
| Menus OS/TYPE.8xp | 5541 |
| Menus OS/UNDONE.8xp | 83 |
| Menus OS/UNITCONV.8xp | 634 |
| Menus OS/USM.8xp | 834 |
| Menus OS/VIRUSCAN.8xp | 1487 |
| Menus OS/WAV.8xp | 707 |
| Menus OS/WEATHER.8xp | 8764 |

Copyright © 1996-2012, the ticalc.org project. All rights reserved. | Contact Us | Disclaimer